In the Sermon on the Mount, Jesus warns us that many people think they are saved but they actually are not (Matthew 7:21-23). John wrote his first letter in order to help Christians find assurance of their faith (1 John 5:13). Writing to the Corinthians, Paul directed, "Test yourselves to see if you are in the faith; examine yourselves."
We realize that Jesus and His Apostles want us to check our salvation. This is a healthy and faithful practice for Christians to do occasionally. But how do we do that? In order to check our salvation and be assured that we are indeed saved, we must ask ourselves two questions.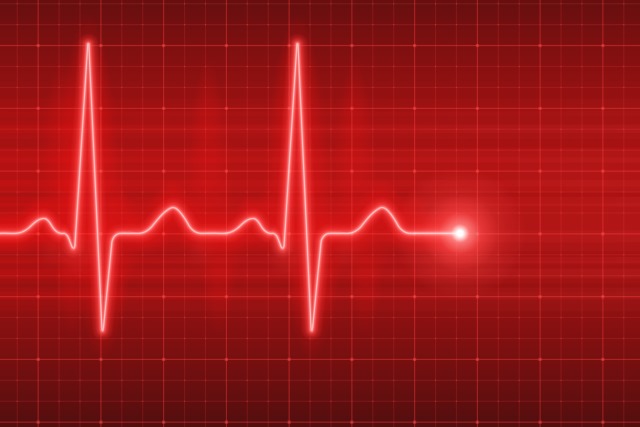 First, have I trusted Jesus rightly?
We must look to those passages of the Bible that guide us to understand the gospel and check to see if we have trusted and obeyed as they direct. John 3:16 says, "For God so loved the world, that He gave His only begotten Son, that whoever believes in Him shall not perish, but have eternal life." Have you believed in Jesus? Romans 10:9, 13 says, "if you confess with your mouth Jesus as Lord, and believe in your heart that God raised Him from the dead, you will be saved…for 'Whoever will call on the name of the Lord will be saved.'" Lord means master; the One you obey and let guide your life. Have you confessed Jesus as Lord? Jesus said, "I tell you, no, but unless you repent, you will all likewise perish" (Luke 13:5). Have you repented of your sins? Repentance is the immediate effect that takes place when the Holy Spirit regenerates your heart when you place faith in Christ. Below is a guide to help you answer this first question.
I first heard about Jesus and His death and resurrection when ____________________________ shared it with me.
I placed my trust in Jesus, confessed Him as Lord, and called on His name in prayer on ______________________ (date or age) when I was at ________________________ (location).
Circle one of each option: During this time, I realized/did not realize that I was a sinner and separated from God and awaiting His just condemnation of me. I turned away/did not turn away from my sin and turned toward/did not turn toward God and His direction for my life.
Second, does my life give evidence of Spirit-empowered change?
As a misunderstanding of the doctrine of salvation by grace through faith, some have wrongly supposed that salvation can result in little interruption of one's daily life. The Bible, however, warns us that a genuine conversion results in a transformed and transforming life. Paul teaches, "Or do you not know that the unrighteous will not inherit the kingdom of God?" (1 Corinthians 6:9). John tells us how to have assurance of salvation. He states, "By this we know that we have come to know Him, if we keep His commandments. The one who says, 'I have come to know Him,' and does not keep His commandments, is a liar, and the truth is not in him…" (1 John 2:3-4).
All of this is consistent with the Old Testament prophecy of salvation which teaches that when one rightly believes in Jesus, God sends His Spirit into his heart and transforms him to love God and God's ways so as to obey God's commands (Ezekiel 36:27). In the Christian life, there will be ups and downs. There will be two steps forward and one step back. However, every genuine Christian should be able to see a progressive change in his life toward greater love for God and greater obedience to God over time. Here is a guide to help you answer the second question:
Sins that I used to commit but no longer or rarely do are _______________________________.
Godly practices I used to neglect but now are mostly faithful in are _______________________.
Sinful desires I used to be drawn to but now are not drawn to or are lesser drawn to are ________________________________.
Godly desires that I used to be apathetic towards but now have a passion for are _____________________________.
May God bless you in Christ Jesus as you examine your confession and transformation to find assurance of salvation. If you would like to discuss salvation further, please email me at egfannin@gmail.com.